When to Move from Assisted Living to Memory Care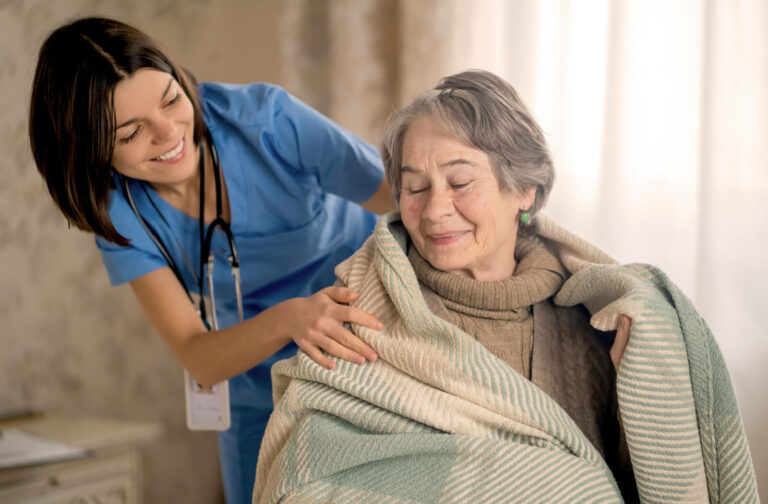 Life happens in stages, and through these stages, our loved one's needs often progress and change. As caregivers, we are responsible for monitoring these changes in our residents and adjusting our services accordingly. But what happens when the needs of the person living in independent or assisted living exceed the capabilities of their chosen lifestyle?
In these cases, we typically recommend transitioning to a more comprehensive lifestyle option, like memory support. Memory support provides residents with cognitive impairments the care they need to enjoy a comfortable, relaxing life. This program offers various amenities and programs that enhance and nurture their state of mind and well-being.
Today, let's consider when it might be time to move your loved one into memory support and you can help them. We'll look at the services a memory support team provides.
If you have any questions about our memory care services and how they can help bring comfort and stability to your loved one's life, please get in touch with the team at Ocean Meadow Memory Care today.
WHAT'S THE DIFFERENCE BETWEEN ASSISTED LIVING & MEMORY SUPPORT?
Let's start by looking at the difference between assisted living and memory support. Both lifestyles are specifically designed to help your loved one with their activities of daily living (ADLs), but at varying levels of support.
If you're unsure which lifestyle is suitable for your loved one, the guide below will give you a better idea of what service can best support them. For a professional opinion, you may speak to your loved one's physician or even speak to one of our professionals.
Assisted living is best suited for residents who may need help with a variety of ADLs but can accomplish a number of different chores and tasks largely on their own. This lifestyle can help residents with:
Heavy lifting
Getting dressed
Regular housekeeping duties
Bathing & toileting responsibilities
Transportation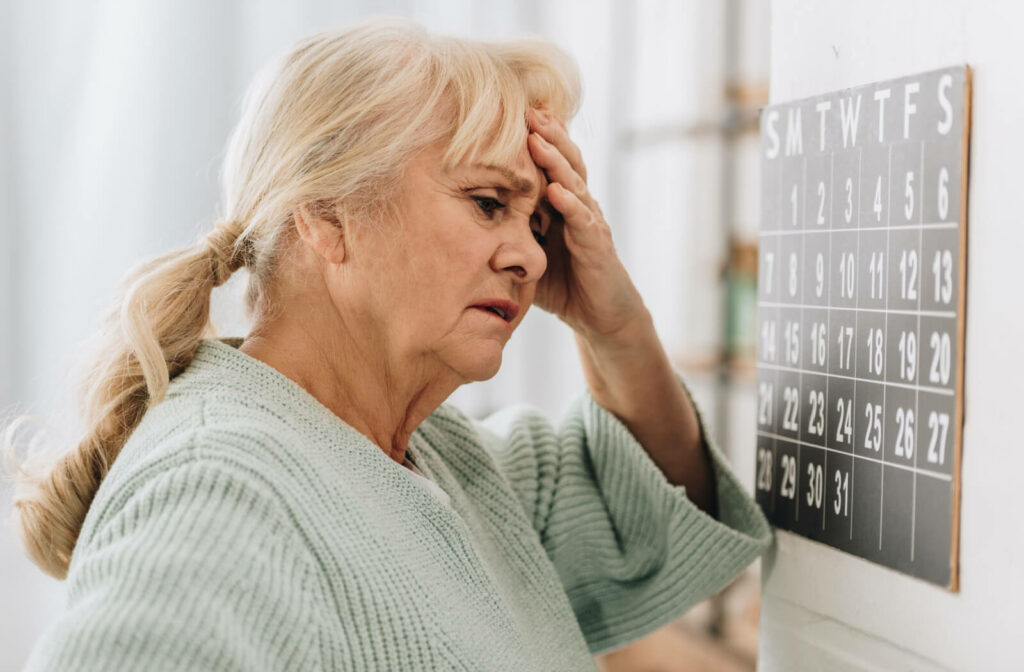 In contrast to assisted living, memory support provides a far more involved level of care. On top of assisting with ADLs, a memory care lifestyle can also help:
Manage the development & symptoms of cognitive impairments
Manage resident's medications & treatments
Provide support during mealtime
Keep residents safe while moving through our community
Provide stability & routine in resident's lives
IS IT TIME FOR MEMORY SUPPORT?
Knowing when to transition your loved one from assisted living to memory support can make a world of difference in their quality of life. In fact, having your loved one move into memory support sooner rather than later can help them establish familiarity with their new environment, caregivers, and daily routines.
It's not always easy to know when to make this decision, however. It's important to look for potential signs indicating a change is needed. 
THEIR SAFETY IS A CONCERN
Cognitive impairments like dementia and Alzheimer's can affect your loved one's safety. If they're displaying some of the following behaviors, it might be time to consider memory support:
Wandering
Getting lost or confused in familiar surroundings
Struggling to maintain a conversation
Having unexplained bruises or injuries
THEIR NEEDS EXCEED THE SCOPE OF ASSISTED LIVING
While assisted living can help support a wide variety of needs, it might not provide the care your loved one requires. For example, they may need to transition into memory support if they:
Need constant help with mobility
Have difficulties maintaining their hygiene
Experience increased irritability or sadness
Keep forgetting to eat or eating too much on occasion
THEY'RE STRUGGLING WITH PHYSICAL SYMPTOMS & DECLINING HEALTH
Alzheimer's, dementia, and Parkinson's can seriously affect not only your loved one's quality of life but also their physical well-being. Some of the physical signs that might suggest it's time to move into a memory care community can include:
Fluctuating weight (gain/loss)
Weak or stiff muscles
Poor balance & hand-eye coordination
Poor communication
Sleeping issues
Seizures
Skin infections
WHAT TO LOOK FOR FROM MEMORY CARE COMMUNITIES
If it is time to consider a memory care community, what should you look for when deciding on a team to trust with your loved one? 
At Ocean Meadow Memory Care, we understand just how important it is for your loved one to lead a fulfilling life, so here is a short checklist of services you should keep in mind when looking for a community for your loved one.
PROFESSIONAL MEMORY CARE TRAINING
COMPREHENSIVE SERVICES & AMENITIES
While the quality of care is probably at the forefront of your mind, you also want to ensure that your loved one is as comfortable as possible. Before you transition them into a memory care community, take stock of some of the available amenities and services to ensure they align with your loved one's needs.
At Ocean Meadow Memory Care, we provide:
24-hour onsite nursing staff
Structured programs & events
Personalized daily routines
Comprehensive ADL assistance
Medication management & pharmacy
Regular physician visits
LEARN MORE ABOUT OUR MEMORY CARE LIFESTYLE
If you believe that memory care can provide the support and structure your loved one needs, please don't hesitate to contact us today. We'll be happy to walk you through our array of services and experiences, and we can even give you and your loved one a tour through our community to ensure it's the best fit for both of you.