What to Do When Parents Shouldn't Live Alone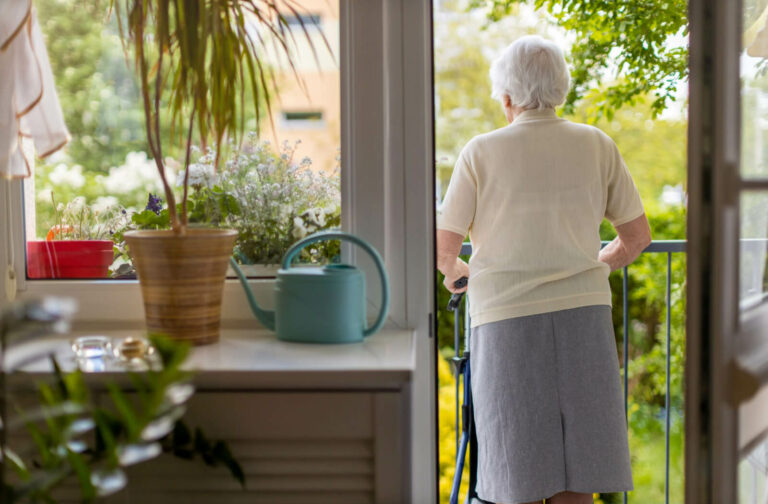 Your parents will go through a lot of changes in their golden years. But as beautiful as aging is, it can come with several new responsibilities that you, as your parent's child, will have to take on to ensure they are safe, secure, and comfortable.
And there may come a time when your parents living alone may not be in their best interest, despite how much they want to stay in their own home. Not only can living alone become physically demanding, but it can also have a negative effect on their mental health, leading to undesirable conditions you and your family might need to address.
When your parents reach this point in life, it might be time to consider external caregiving to help ensure their safety and comfort. Today, we'll look at how you can tell it might be time to consider these options and what you can do to help ease your parents into this new way of living.
At Ocean Meadow Memory Care, we understand how important your parents' health and safety are, and we can fully care for their needs thanks to our compassionate staff and comprehensive services. To learn more, please feel free to contact us or book a tour through our community today.
Aging is a gradual process, and subtle changes can be hard to notice in their early stages. Still, it's important to ensure your parents' living situation is as safe as possible. 
If you're unsure if living alone is the best situation for them, there are a few different signs you could look for that may suggest it's time for a change in their lifestyle. However, many parents may hide these signs or avoid speaking about them, especially if they don't think they need additional care.
Some of the most common include:
If your parent(s) avoid spending time with friends and family, it might signal various issues in their living situation. Older people, especially those with mobility issues, avoid going out as much as they used to and shut themselves out from groups.
Social interaction is crucial to maintaining a high quality of life, and isolation can lead to other issues like depression, loneliness, and anxiety.
STRUGGLING WITH SHORT-TERM MEMORY
If one of your parents struggles with memorizing dates and appointments, it could be a sign of cognitive impairment like dementia or Alzheimer's. Other common symptoms include wandering, forgetting to throw out expired foods, getting lost in conversations, and confusion while performing mundane tasks like cooking, driving, or shopping. 
STRUGGLING WITH SHORT-TERM MEMORY
It can be hard to tell if your parents are struggling with injuries, especially if they tend to hide bruises or scars from you. However, it's essential to look for these injuries as much as possible because they could be a sign of mobility issues that might progress over time.
POOR HYGIENE OR HOUSEKEEPING
Poor cleanliness and hygiene are significant signs that there might be a problem with your parents' quality of life. It might be that they don't have the mobility to pick up after themselves or perform their usual hygiene practices, or it could be a sign that they're developing a cognitive impairment like dementia or Alzheimer's.
Significant weight loss or weight gain can also be problematic for parents living alone. Fluctuating weight can be indicative of numerous issues, like:
Depression
Cognitive impairments
Physical impairments
Poor medication management
Poor diet & exercise
If you notice any of these signs, it might be time to look into ways you can provide care and support to your parents so they can improve their quality of life. However, providing your parents with the appropriate care can also be a process, one that also needs to be handled with delicacy and empathy.
Here are some of the steps you can take to determine if your parents need additional support.
SPEAK TO YOUR FAMILY & FRIENDS
One of the first steps you can take is to talk to your family and friends about your parents and see if they also notice the signs. 
This conversation can be deeply emotional for everyone involved, so always remember to:
Listen to & respect everybody's opinions
Be honest about your feelings
Try to come up with solutions for disagreements
In some cases, hiring a professional counselor or mediator might be beneficial to help manage disputes during this conversation.
TALK WITH YOUR PARENT'S DOCTOR
A great source of information is your parents' doctor. They can provide insight into your parent's overall well-being and if they need additional support to maintain an excellent quality of life.
However, their doctor may not be able to provide distinct details about your parents' health. Still, if they have any concerns, they can let you know how to manage them.
LOOK INTO POTENTIAL CARE OPTIONS
Before you finally speak to your parents about their living situation, you should consider different care options and how they might help. Even if your parents recognize that they need additional care, they might have questions about the process and how it can benefit them.
Before you have this conversation, look into:
Potential in-house caregiving options
The types of communities that can provide support
The cost of living in these communities and how you can financially support them
The features and amenities that a senior living community can provide
Finally, it's time to speak to your parents about their living situation. Just like the conversation you might have had with your family and friends, it's essential to approach this with empathy and understanding. 
In some cases, it might be beneficial to invite a senior living advisor to this conversation to help illustrate how professional care services like senior living communities can ensure their safety, security, and comfort. They can also help answer your parents' questions and ease their concerns about receiving senior living care.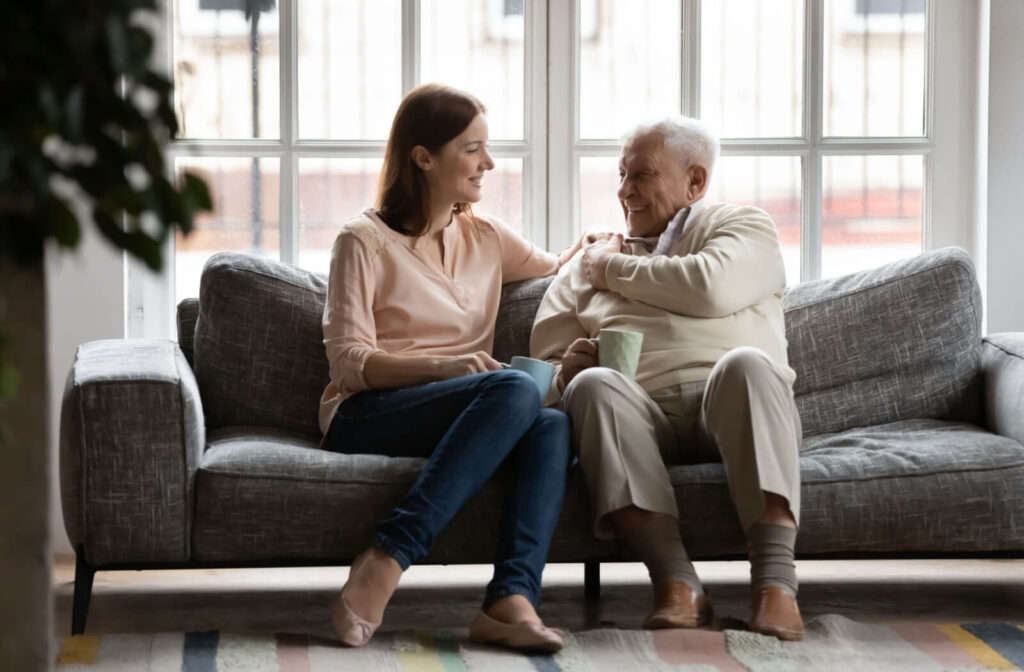 BOOK A TOUR WITH US TODAY
If your parents show some interest in joining a senior living community, you can schedule a tour so they can get an inside look at how a team like ours can support their health, keep them safe, and provide the care they need.
If your parent(s) struggles with cognitive issues like dementia and Alzheimer's, please book a tour through Ocean Meadow Memory Care today.